Olive Oils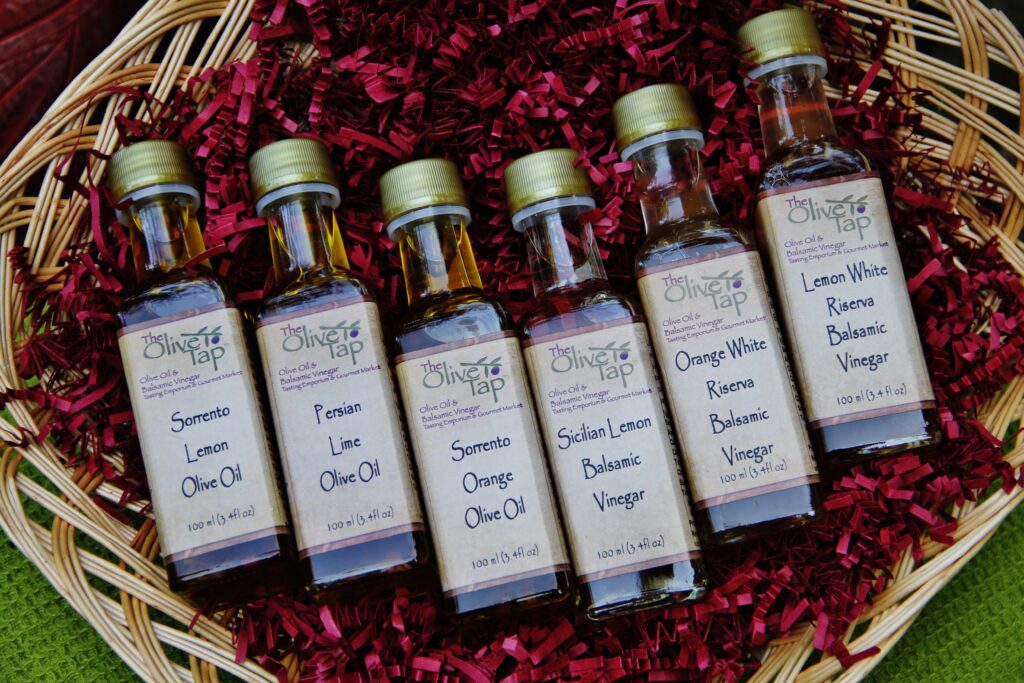 Whether it's a 100% Extra Virgin Olive Oil or Flavor Infused Olive Oil, we focus on providing our customers only the freshest, premium products from around the world. Our oils come from impeccably credentialed, Award-Winning producers worldwide and are tested to meet or exceed U.S. and International Standards.
Many of our flavored olive oils are produced using the Fusion method, which is the process of simultaneously crushing select fruit, herbs, garlic, peppers, etc. with the olives to produce exceptionally flavored olive oils. It is also important to know that our flavor infused olive oils are flavored naturally by each artisan producer and the base olive oils (prior to flavoring) are always 100% Extra Virgin Olive Oils, therefore providing the same, heart-healthy, cancer inhibiting benefits.
We strive to provide you with as much descriptive detail as possible in case you are not able to taste and experience the distinct flavors of our oils in our store.
PLEASE NOTE: Product selection and availability varies in our store. Please call the store directly to confirm specific product availability.
Nutrition Information on our Olive Oils
Top Sellers
---
100 % Extra Virgin Olive Oils
---
Flavor Infused Olive Oils