Balsamic Vinegars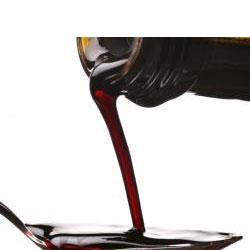 Our Balsamic Vinegars are sourced from the most respected producers in Modena, Italy.
PGI (Protected Geographical Indication) Certified by the European Union.
Evaluated by the AIB (Italian Association of Balsamic Tasters) and awarded 3 or 4 Leaf quality ratings.
Tart to sweet, flavored to non-flavored, white to dark, and medium to thick densities.
Our vinegars are naturally flavored, contain no added sugars and are gluten-free.
We strive to provide you with as much descriptive detail as possible in case you are not able to taste and experience the distinct flavors in one of our stores. We have developed a simple Sweetness Scale of 1-5: The higher the number, the sweeter the taste. The smaller the number, more tart. Our "Riserva" Balsamic Vinegars are rich and thick.
PLEASE NOTE: Product selection and availability varies in our store. Please call the store directly to confirm specific product availability.
Nutritional Information on our Balsamic Vinegars