Custom Bottling and Personalization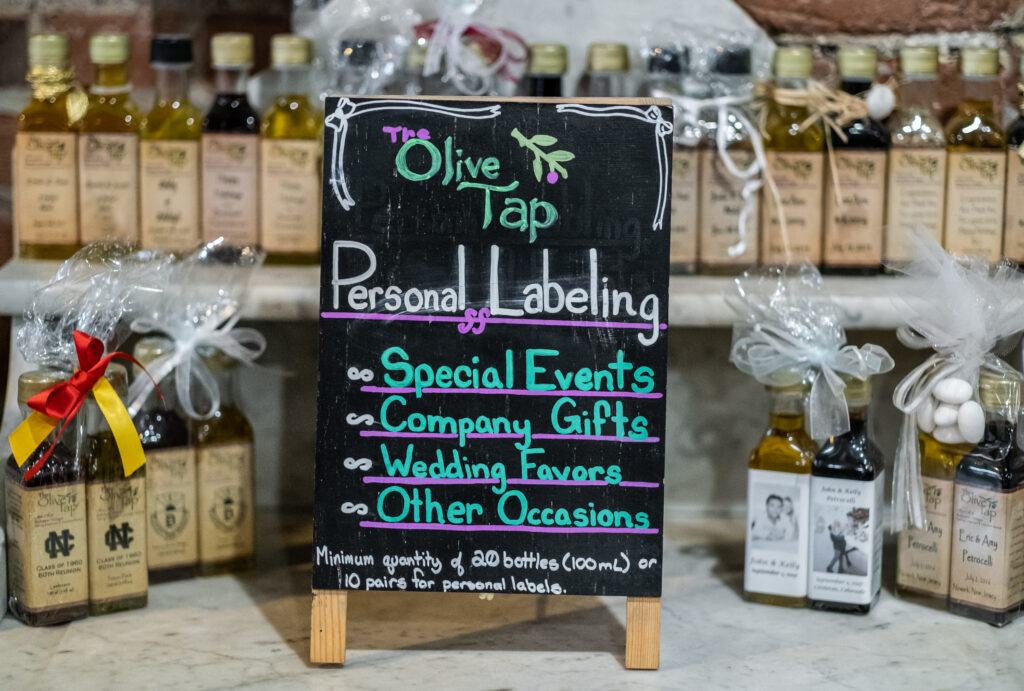 Our customized bottles are perfect for:
Bridal and Wedding Showers
Wedding Favors
Special Occasions
Corporate/Business Events
Restaurants
Holiday Gifts
Just about Any Occasion
Use our Standard Olive Tap label (as seen in the above photos) and personalize your message. As shown above:
The 100ml bottles can have personalized text on two of the three sided label panels (one side will have product information).
The 250ml bottles have a label on just the front of the bottle (the product information is on a small label on the back of the bottle)
Minimum Order Quantities:
100 ml. – 20 bottles
100 ml. 2-Pack – 20 pairings
250 ml. – 20 bottles
(Custom Color labels may be available for 100ml bottles at an additional cost)
Contact us for pricing. There is a separate charge for shipping.