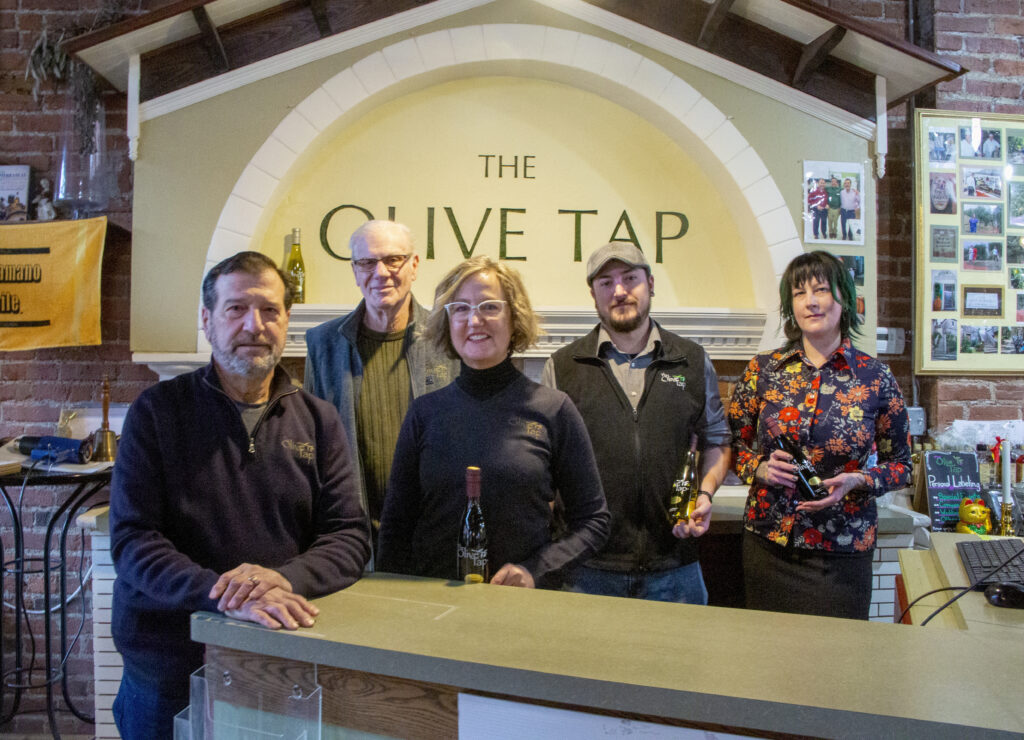 The Olive tap was founded by Rick Petrocelly in Illinois in the late 1990's before the Olive Tap Pittsburgh Franchise was established in 2013 by Hersh Petrocelly and his wife, Karen. Originally located in the Pittsburgh Public Market in the Strip District, it relocated to 19th Street in the heart of the Strip District.
Since the original opening, the list of 100% Extra Virgin and flavored Olive Oils, as well as Balsamic Vinegars, has grown to over 80 products. The Olive Oils are sourced from various countries including Spain, Greece, Chile, California and Italy while plain and flavored Balsamic & Wine vinegars are imported from Italy.
In addition to Olive Oils and Vinegars, gourmet packaged food items are also offered. The Olive Tap also has locally produced products from small, independent producers. Local items include honeys, maple syrups, salsas barbecue & hot sauces, pasta sauces, mustards, pickled peppers and garlic. Unique imported food products as well as kitchen supplies and gift items are also available. To see a full list of our products, CLICK HERE.
If you visit our store, our associates will provide you with the opportunity to taste different Olive Oils and Balsamic Vinegars. They will also offer suggestions on how to use the products and provide copies of recipes we have available.
Curbside and in-store shopping, farmers markets and shipping are available. For more information, CLICK HERE